A New Uniform
Last month, 43 Kenyan secondary school (high school) students went shopping for new school uniforms. Imagine their joy! There is something to be said for having new clothes. The crisp feel of new fabric, coupled with the clean smell of brand-new clothing can make one feel like a new person.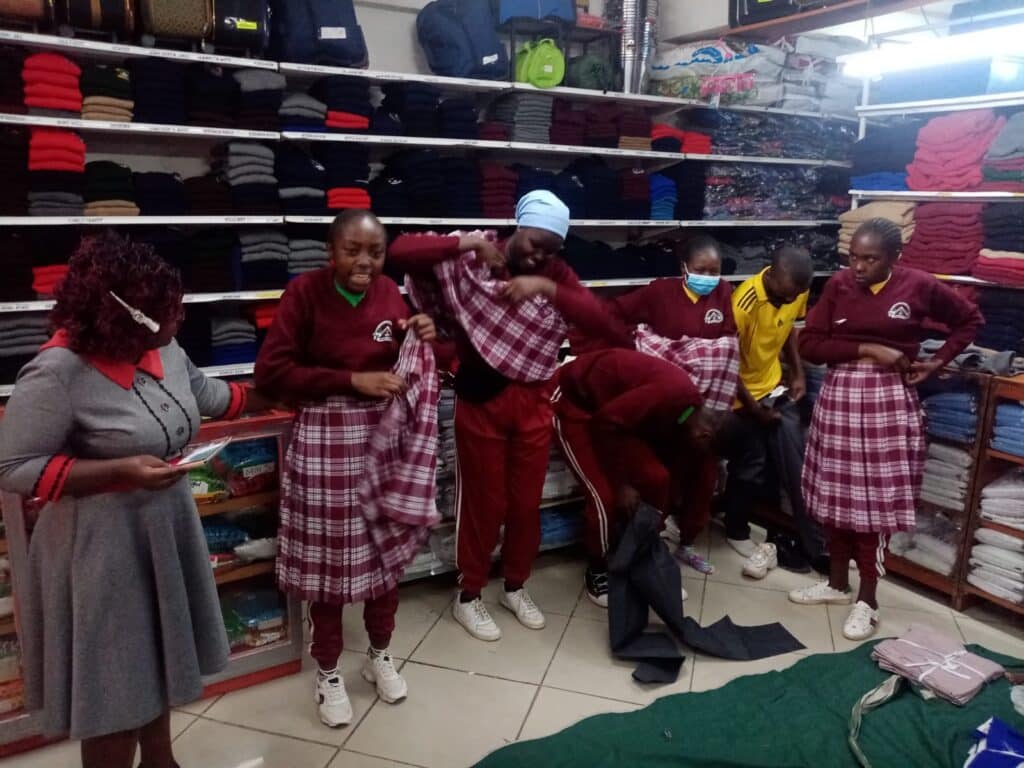 Orphaned Students in Kenya
These students hail from 13 different schools across Kenya. They all have one thing in common – all have lost one or both parents. The reasons vary: AIDS and COVID-19 have taken some, others have been victims of road accidents, tropical disease, or violence. Most of these children now live with family members, either grandparents, aunts and uncles, or in some cases an older brother or sister. Another commonality they share is their need for support. While family members feel compelled to take in these children, they often lack the means to support their education.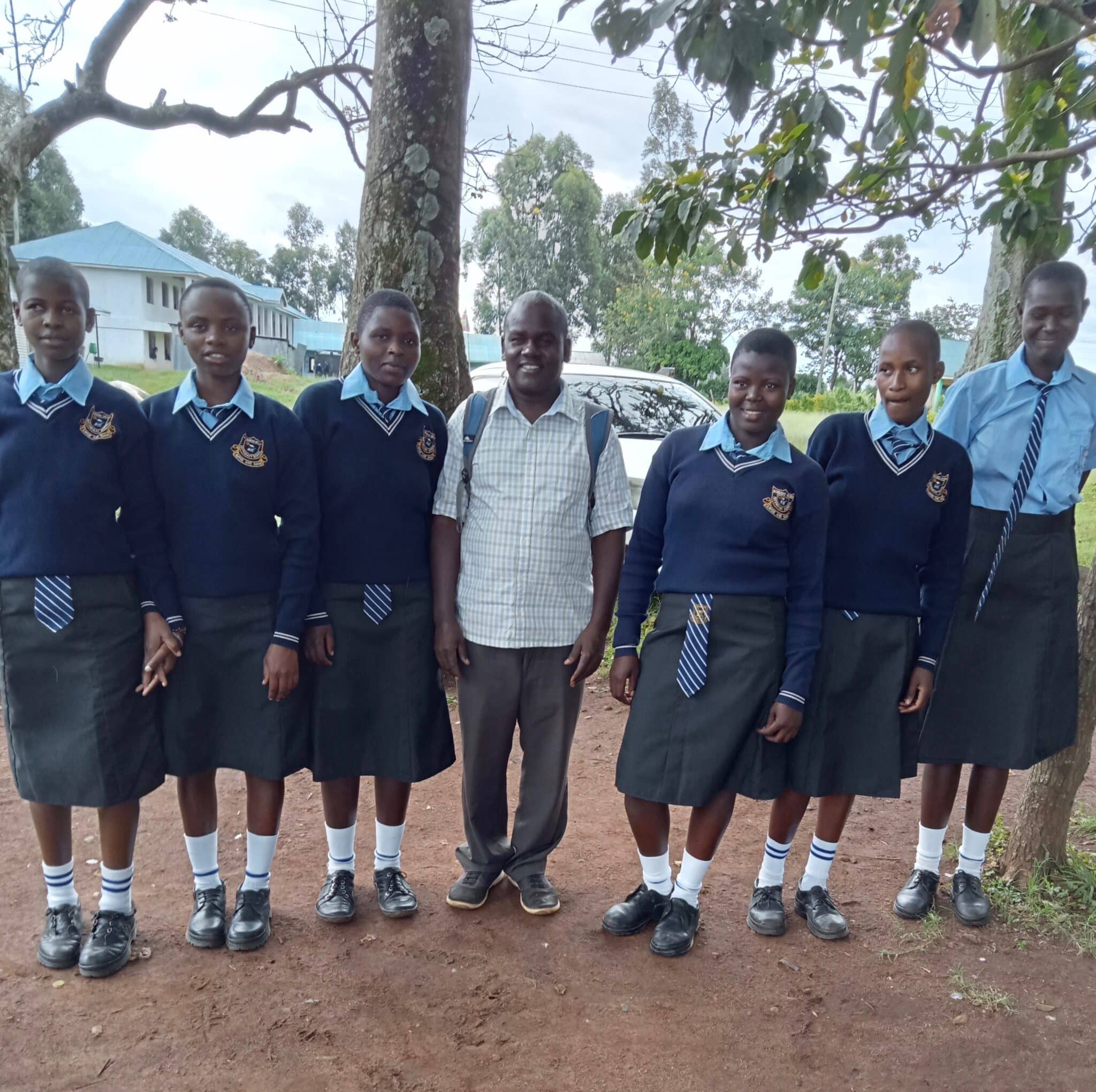 New School Uniforms
These students are accustomed to making things work for them. More often than not, they wear castoffs from other students who have graduated. These are often ill-fitting, dingy, and full of holes. Shoes almost never fit. It's an embarrassment they've learned to live with. For these teenagers, the crisp feel of a new uniform isn't just about the fit, it's about fitting in. When I asked William Aludo, EC's Program Coordinator how they felt about their new school uniforms, he said they were all "excited, very happy, and thankful to the end!"
EC's Secondary School Sponsorship Program
The EC Student Sponsorship Program began in 2012 when a group of teachers from Vermont's Moretown Elementary School, a high school teacher from the town of Orange, VT, the 2012 President of the Waterbury VT Rotary Club, and a Harwood Union High School student traveled together to Kenya. They toured the countryside, taking in the views and meeting teachers and EC supported primary school children. After visiting with students at Bishop Donovan Secondary School in Lanet Umoja, they became aware of orphaned students who needed help paying their school fees. Over an evening of chai and chapati, a decision was reached to start the EC Secondary School Sponsorship Program.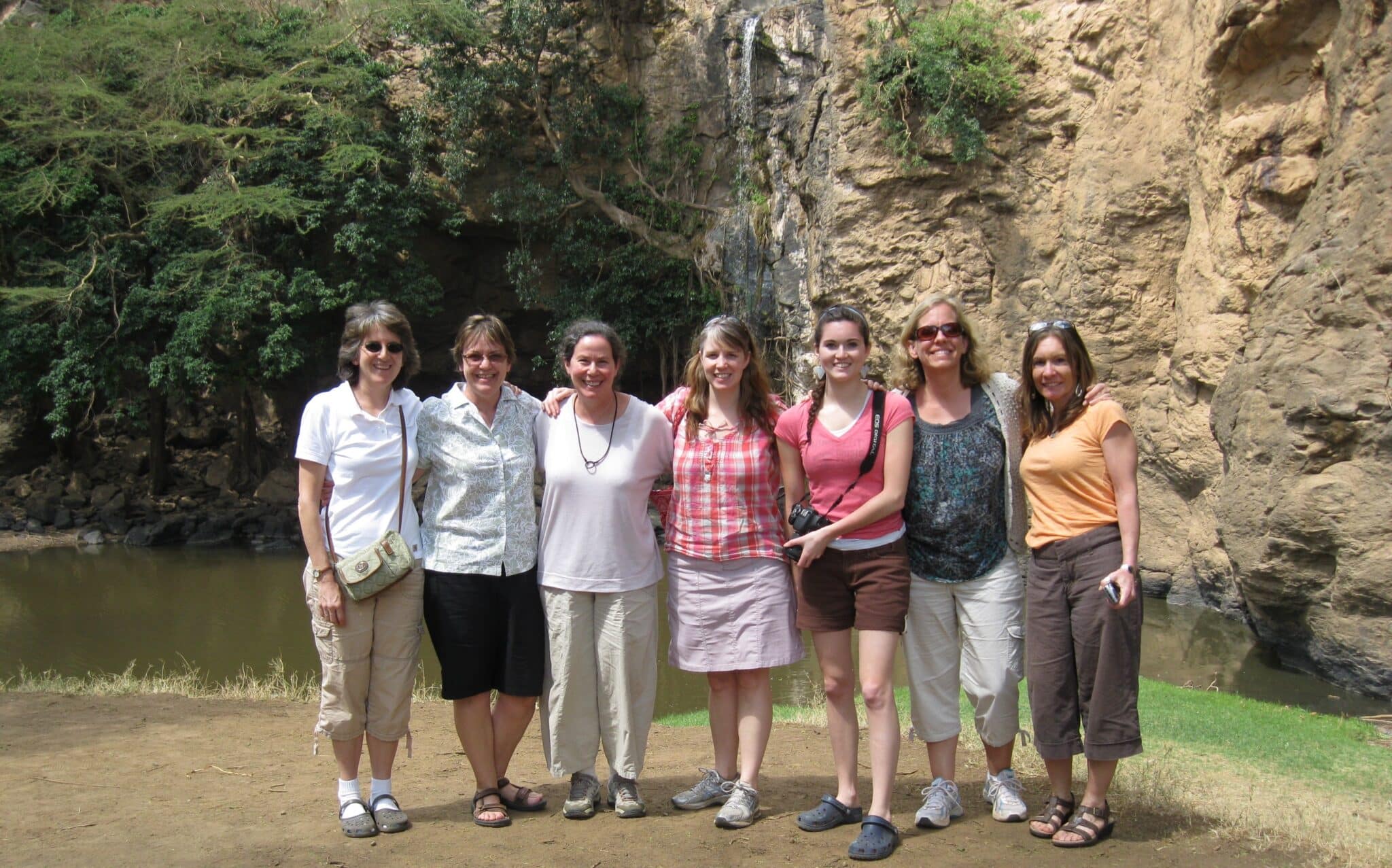 A Sponsorship Story
The sponsorship program began with 14 students in one high school. Their stories were wide and varied, all with a shared theme of hardship. Among them was Simon Wanjala, an orphan who was also a victim of the post-election violence that took place in Kenya in 2007.  He and his younger brothers were displaced five times in the span of four years.  For a time, he lived with family members who mistreated him as he struggled to complete his high school education.  Despite these hardships, Simon was able to graduate, mainly because of the EC Sponsorship Program. Today Simon is a husband, a father, and a successful entrepreneur. His full story can be found here.
The EC Sponsorship Program Today
Over 200 orphaned girls and boys have been sponsored through this program since 2012. Currently EC is supporting 51 students who live in eastern and western Kenya and attend 13 different secondary schools. Our goal is to sponsor 24 more students this year, for a total of 75 secondary school students.
Adding Your Support
The cost to sponsor one student is approximately $200 per year. This includes the cost of two new school uniforms per child. If you would like to contribute to this effort, please click HERE to visit our website and learn how you can make a secure donation.
As always, thank you for helping these children reach their potential. Together we can change a generation through education.