Swahili for Water
"Maji" is Swahili for "water". Here in the USA we are rarely without it. With it we steep our tea and brush our teeth, water the lawn and rinse off the dog, brew our coffee and wash the car, launder our clothes and cook our dinner. When we're thirsty, we trust that a turn of the wrist will result in a drink of cool, clear water.
In many places in our world, "maji" does not magically appear. Not clean water at any rate. For years, the children at the Lord Ranjuera Primary School in Kampi Ya Moto, Kenya – many of them orphaned – had the daily task of walking a hot and dusty two-mile trek to a muddy river to collect water that was then used for drinking and cooking. The water was usually boiled before it was consumed, but the mere fact that the mortality rate in this area was 50% or higher leads me to believe that boiling alone didn't remove the incidence of water borne illnesses.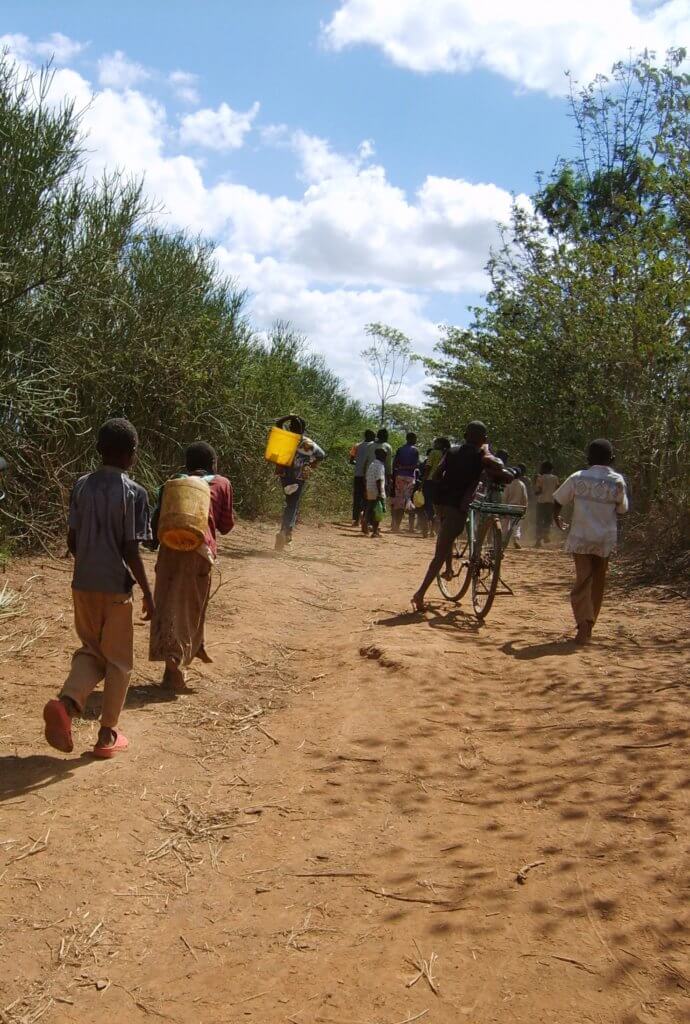 Kampi Ya Moto
Kampi Ya Moto is an arid region of Kenya that literally translates to "Camp of Fire". Many of EC's supporters have walked with the children to the river in this area on visits to their school. In a word, it's repulsive. The water is brown, and the shore is filled with mud-pocked holes made by the hooves of the cows and other animals that shared this watering hole with members of the village.
Partnering
During the summer of 2013, Orphan's Promise of Christian Broadcasting Network (CBN) partnered with Everyone's Child to install a rain harvesting system for the school. The impact has been nothing short of revolutionary. Children and teachers no longer spend hours a day walking to and from the river to get water. Mary Cheshire, the Head Teacher at the school has reported that overall the children's health has markedly improved. And their garden is amazing.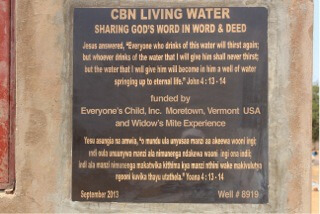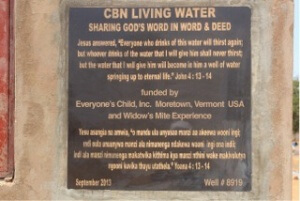 Real Time
Not too long ago, on a beautiful sunny morning, I had just brewed my first cup of tea when my phone began to ding. Simon Wanjala, one of EC's Kenyan staff members, was sending me photos and videos from the school in Kampi Ya Moto. It was mid-afternoon there. The children had finished their lunch and were gathering outside to play football (soccer). Some were bubbling with excitement at having their photo taken, others were more shy and reticent to be on camera, but all of them looked very healthy.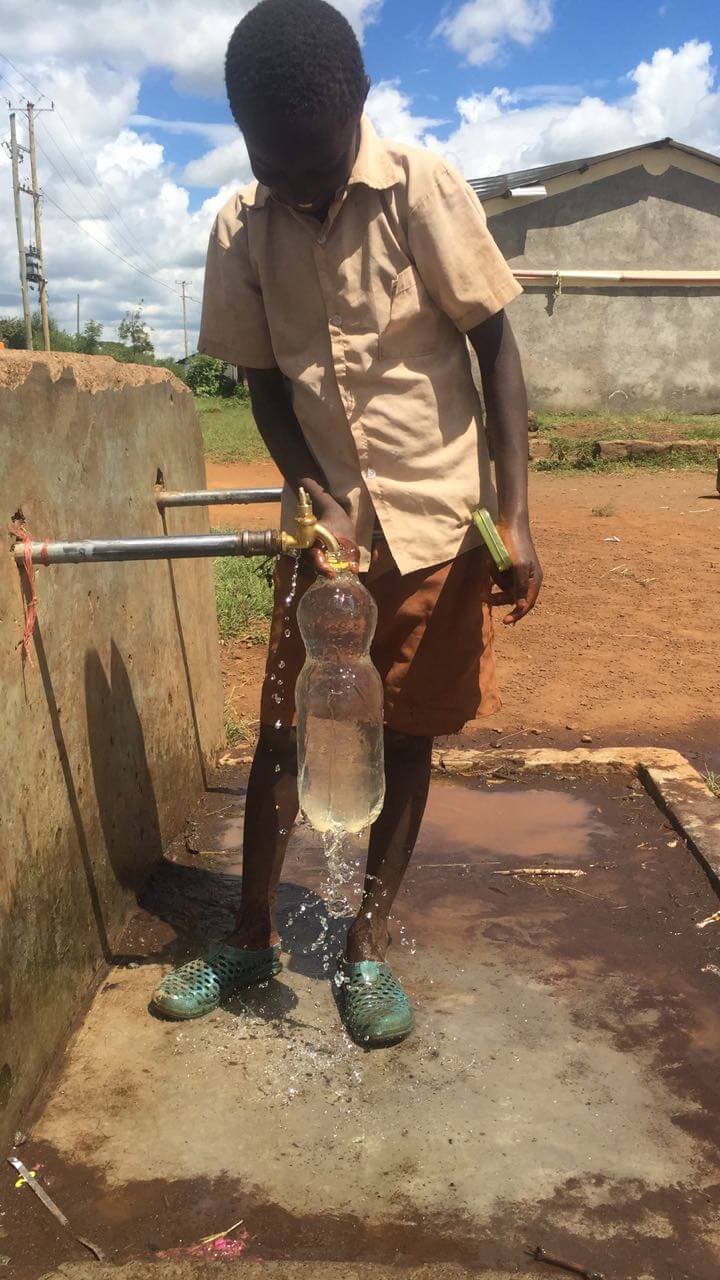 This was happening in real-time, so I asked Simon to take pictures of the garden as well. What I saw was astonishing. The scraggly corn field I remembered from 2012 was replaced by a lush and abundantly green crop of corn that was beginning to reach the tops of the children's heads. But even better than seeing all this new growth was the joy that I saw in the faces of the children. The daily struggle of getting water was removed, and they could just be children, learning and playing under the African sun.
Maji
EC is incredibly thankful for this gift of maji (water) from Orphan's Promise. But our gratitude pales in comparison to the thankfulness of the children who use it every day of their lives. From all of them we say ASANTE SANA to all those who contributed to this project.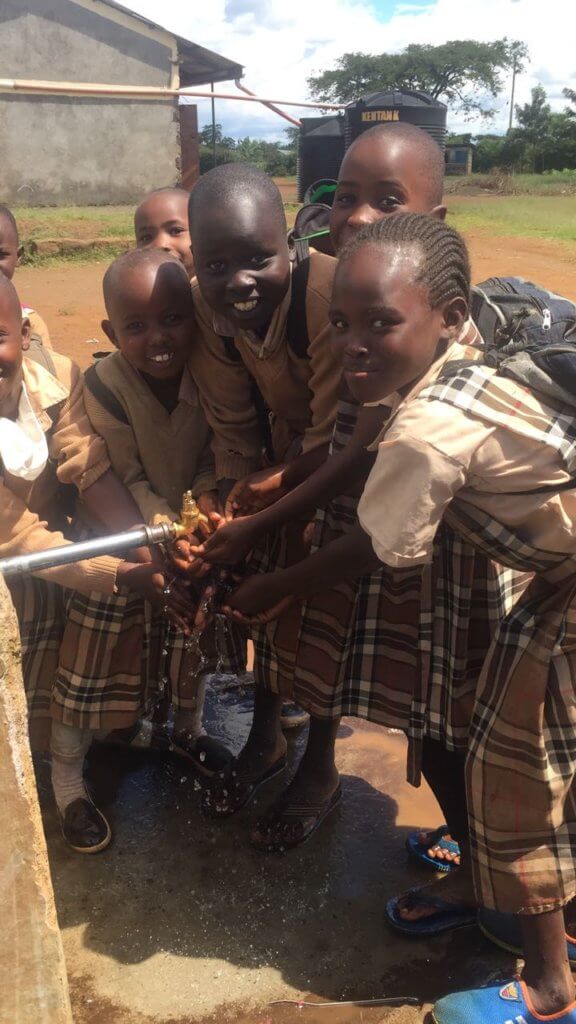 The mission of Everyone's Child includes providing clean drinking water in each school we build. Please click here to learn more about supporting the programs of Everyone's Child.