Toward the end of July, Kenyan students learned that there will be no school until next January. The news came as the number of confirmed cases of COVID-19 exceeded 10,000, ranking Kenya as the country with the second highest number of confirmed cases in eastern African nations, and the eighth highest in all of Africa.
In recent weeks the numbers have continued to rise. At this writing there have been 26,436 coronavirus cases. Of those cases, 12,961 people have recovered and 420 people have died. Kenya no longer holds the dubious distinction of ranking number two in confirmed cases of COVID-19 in eastern Africa, but the fallout hasn't changed. Adults are out of work, teenage pregnancy and crime are on the rise, and hunger is an ever present challenge.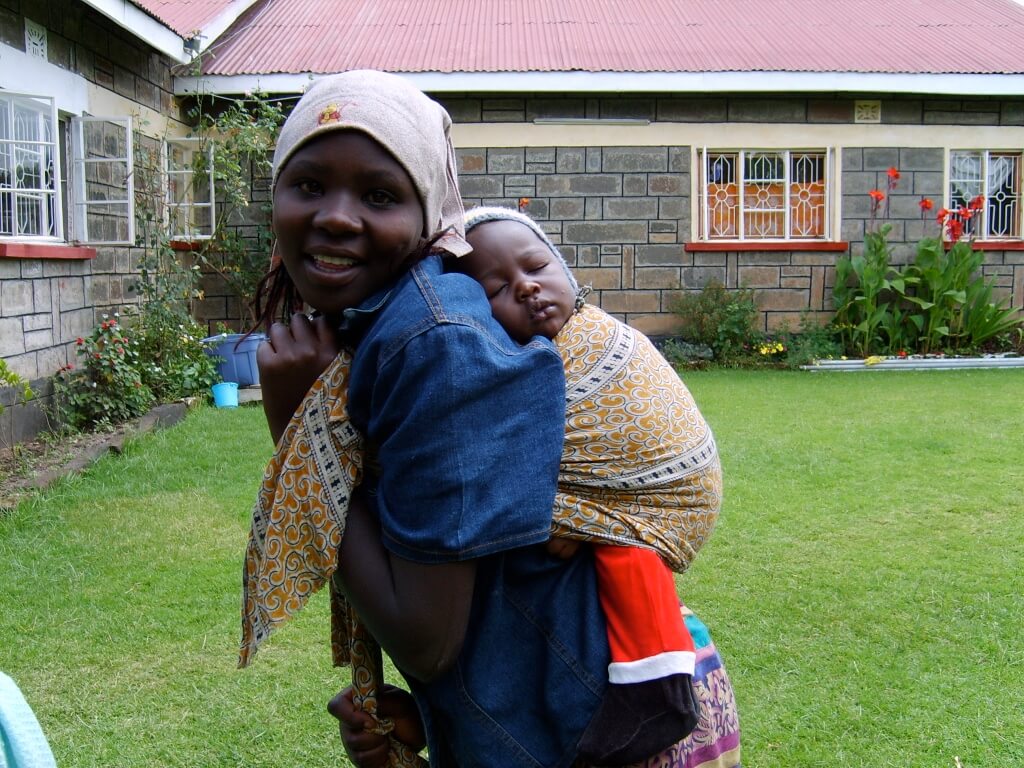 No School
A recent conversation with William Aludo, EC's Kenyan Program Coordinator, revealed that while students are disappointed that school has been cancelled for the remainder of 2020, they are also relieved that they will be less likely to be exposed to the coronavirus. However, many students are also wondering how they can continue practicing and studying in order to prepare for the next school year. The Kenyan government has made online YouTube lessons available throughout the country, but there is a tremendous disparity between those with and those without access to radio, television, internet and computers.
No Food
Another pressing issue resulting from the government's decision to close schools is the absence of feeding programs for orphaned and vulnerable students. To date the Kenyan government has not responded with a nationwide answer to this dilemma. This issue affects tens of thousands of children from pre-primary through high school.
EC's Response
When the news broke that there would be no school for the remainder of 2020, EC's Board of Directors responded quickly and compassionately. They made a commitment to ensure that the 575 students we support have what they need to survive while they are out of school. To that end, EC plans to continue with monthly food distributions in all of the locations where these students live and go to school. Since this past April, our students have been receiving monthly supplies of beans, maize, rice, wheat and porridge flour, as well as jugs of cooking oil. Young women are also receiving sanitary items that are otherwise difficult to for them to find.
This response is not something we anticipated when we created our annual budget, but I am grateful to report that our supporters have continued to give, allowing us to help these students and their families during this time. As always, we welcome new supporters of Everyone's Child. If you would like to help, please click here to partner with us in our efforts to provide orphaned and vulnerable children with a monthly supply of food during this pandemic. Your gift will make an immediate difference for these children and their families.
EC's 10th Year
This August marks the tenth year of the existence of Everyone's Child as a 501(c) (3) organization. When I stop to think about how far we've come in ten years, I am overwhelmed by the outpouring of good will, prayers and financial contributions that have come from our many supporters over the past decade.
It has been said that a long journey begins with one step. As we begin moving into our 11th year of operating as a non-profit, our Board of Directors and I want to extend our heartfelt thanks to all who have helped to feed, educate and encourage hundreds of children who otherwise would have been left behind on this journey. We know that we could not have come this far without your help. Our gratitude to each of you is unending.
Asante sana ~ with deep and abiding thanks,
Ruth