The Problem
This year, for the first time in EC's history we are stepping outside of Nakuru to offer support to secondary students in a different region of this beautiful country.   To say that we're excited is an understatement.  Last year, William Aludo, EC's Program Coordinator, or "boots on the ground" as we like to call him, identified several orphaned secondary students struggling to pay their annual school fees in his hometown of Rongo, Migori County.  Finding out that there are students who can't afford to go to school in your hometown may seem like a problem, but to us it presents an opportunity.
The Opportunity
Synthia Achar and John Odhiambo are two such students.  Both are in Form 2 (sophomore year), and have one living parent.  Both have five siblings between the ages of 1 – 18 living at home, making the idea of saving $250 a year for school fees almost prohibitive.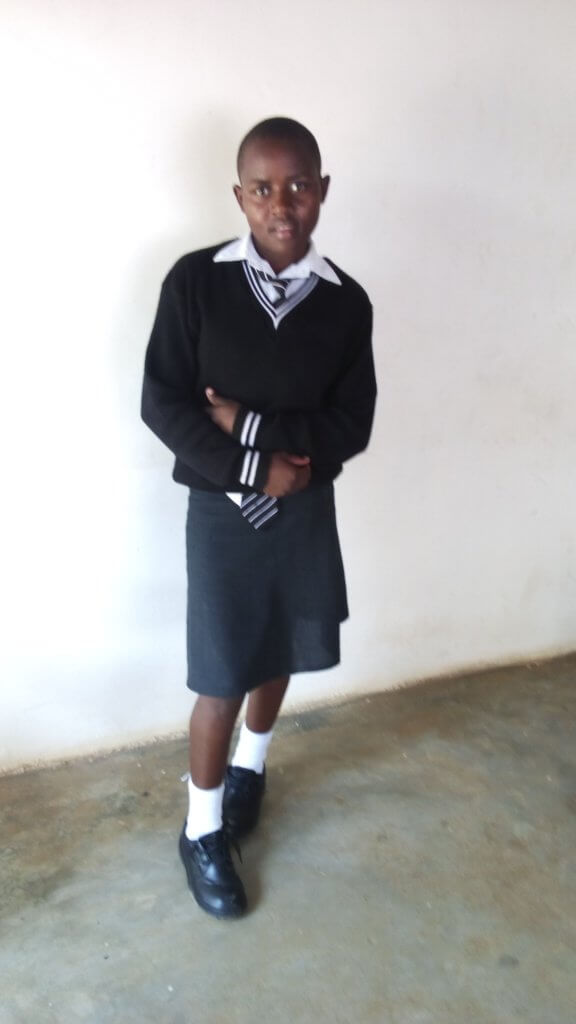 Synthia Achar
Synthia's mom is a peasant farmer; she has been paying some of her daughter's fees in kind by taking maize to the school which is then converted into a cash equivalent.
John Odhimabo
John's mother is unwell and unable to earn anything towards his education.  His grandmother has been leasing portions of her piece of land to help pay for some fees.
In both cases it hasn't been enough.  Synthia and John still have outstanding fees from 2016 and are in danger of losing the chance to remain in school.  These are very real problems that present us with a very real opportunity to respond.
The Solution
Everyone's Child was established to help disadvantaged children receive an education.  If they are unable to go to school, we raise funds to pay school fees, and provide them with a mentoring program to teach them life skills.  If they are excited to be in school but are fainting in class due to poor nutrition, we provide lunch.  If their only drinking water comes from a muddy river, we partner with organizations to bring in fresh, potable water for the school.  All of these components add up to a sustainable model for receiving an education.
None of this would be possible without the help of the generous people who give annually and monthly to Everyone's Child.  It's as simple as that.  Since 1997, people have been making a difference in the lives of hundreds of orphaned and vulnerable children in Kenya through Everyone's Child.  Plain and simple, we couldn't do it without you.  If you want to learn how you can become a part of the solution, email us at [email protected] or visit www.everyoneschild.net.  
Thank you.